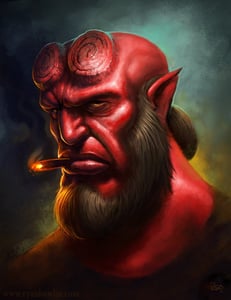 $

15.00
This is a limited edition print of a digital painting I created of "Hellboy." The print is on high quality, matte paper stock and measures 9 X 11.5.
I'm only going to do a small run of them so get them while they last. Only 50 have been made available.
!Free Shipping!
Thank you for supporting my art!